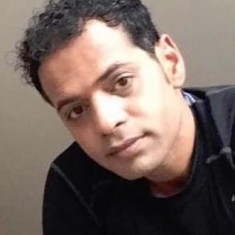 Unlock Your Health
IT'S ALL ABOUT YOU!
Hosted by Dr. Vijay Murthy ~ a cutting-edge functional medicine and Ayurveda expert.
Unlock Your Health is an iconic, life-changing show
In this new and fascinating series Unlock Your Health, Dr Vijay Murthy will be interviewing health experts with vast experience from a variety of health modalities. He also gives voice to those who have successfully healed themselves of serious illnesses. Dr. Vijay Murthy helps his listeners to understand their own health challenges and explore possible solutions by bringing together science, medical expertise and wisdom traditions. The listener will be walking away with thoughts, ideas and inspiration to make life-changing choices to support their journey to health and wellbeing.
Dr. Vijay Murthy, being an experienced practitioner and researcher himself is able to put the information into a larger context thus taking the scope of a health show one step further. He has a reputation for being open-minded, critical and explorative as he tackles controversial topics, complex information and fleshes out key solutions.
For more information you may contact Dr.Vijay Murthy as follows;
Email: dr.vijay@ayuwave.com
Ph (lv msg): 07554005190 (non-UK: +447554005190)
Learn more on: