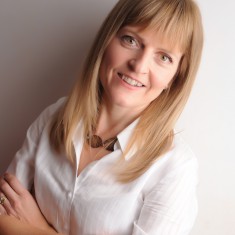 Katharine Tate presents, The Food Teacher on UK Health Radio. Katharine is a qualified teacher and award winning registered nutritional therapist, who combines her unique education and nutrition expertise to offer schools, organisations and families advice, education programmes, practical workshops, and individual/family clinical consultations.
Katharine has published the Award-winning 'No Kitchen Cookery for Primary Schools' and 'Heat-Free & Healthy'. She launches her mini-book series in Autumn 2016 focusing on a number of different health related topics.
The Food Teacher on UK Health radio will focus on the importance of food to improve health and wellbeing by raising topical and relevant issues with leading experts from both the UK and abroad. From gluten intolerances, allergies, autism, hormones and autoimmunity, the power of food as medicine will be explored and debated.
If you have an interest in a particular topic or comments about the show please email: info@thefoodteacher.co.uk.
For more information about The Food Teacher, visit her Facebook page, follow her on Twitter or instagram, visit her website and shop, subscribe to her newsletter or email her at info@thefoodteacher.co.uk
Intro music to The Food Teacher 'Electric Sky' generously provided by keen producer of electronic music and sax and piano player Michael Keefe (age 14). Additional music by Michael can be found at: soundcloud.com/michaelkeefemusic
Learn more on: