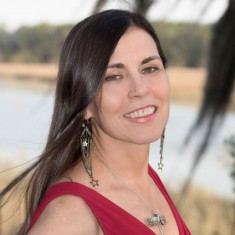 Catherine Carrigan
Presenter
Catherine Carrigan, is the new presenter of the Natural Healing Show, is a medical intuitive healer, Amazon Number 1 bestselling author and long-time yoga and qi gong teacher.
Catherine has 24 years full-time experience in natural healing working with clients in Atlanta, Georgia, and around the world by phone, Skype and zoom.us video conference to achieve a high level of health and happiness.
A Phi Beta Kappa graduate of Brown University, Catherine has studied and taught fitness, nutrition and natural healing in the U.S., Canada and in the U.K.
Her books include:
• Amazon No. 1 Best Seller: What Is Healing? Awaken Your Intuitive Power For Health And Happiness
• Amazon No. 1 Best Seller: Unlimited Energy Now
• Amazon No. 1 Best Seller: Banish the Blues Now
• Amazon No. 1 Best Seller: Unlimited Intuition Now
• Amazon No. 1 Best Seller: What Is Social Media Today: Keywords, Hashtags and You, Oh My!
• What Is Social Media Today: Get Ready to Win the Game of Social Media
• Amazon No. 1 Best Seller: The Difference Between Pain and Suffering
Follow Catherine Carrigan in the Social Media at these links:
Google+:https://plus.google.com/u/0/115315690…
Goodreads: https://www.goodreads.com/author/show/638831.Catherine_Carrigan
Catherine's websites:
Unlimited Energy Now website: http://unlimitedenergynow.com
What Is Social Media Today website: http://whatissocialmediatoday.com
Learn more on: