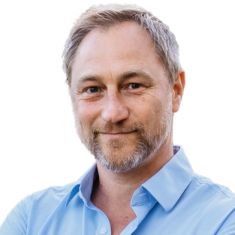 Dr. Loken, ND, DOMP, PhD (cand) is passionate about transforming your beliefs around healing and embracing your limitless potential.
With over 20 years in natural health care, he founded the Centre For Integrative Medicine, a virtual healing center that amalgamates his diverse training in Integrative Medicine, Naturopathy, Osteopathy, and a wide array of other healing modalities.
Dr. Loken created the, Inspire Health Podcast, in order to bring a much needed and expansive perspective on health. He and his guests go well beyond the conventional paradigm of medicine in order to uncover answers to the questions of why we get ill, why we thrive and how we can LIVE fully.
He recently created the Inspire Life Multiversity where you can access online courses from himself and other guests that provide the "Higher Education That You Really Need"!
He is the author of several books, including his most recent book, Nature Care SoulUtions: Reclaim Your Power To Heal.
It is his sincere belief that when we take the time to truly care for ourselves, we ignite our innate capacity to care for others and ultimately our world.
Working with Jason Loken ND, DO(Q), PhD (cand)
►Book for Speaking Engagements: email teashahbazi@protonmail.com
Learn more on: