NHS – Coronavirus (COVID-19)
Please visit the pages above for daily updates.
World Health Organization – Coronavirus (COVID-19)
Guidance from WHO regarding the current outbreak of coronavirus disease (COVID-19) that was first reported from Wuhan, China, on 31 December 2019. Please visit this page for daily updates.
12 weeks after acute Covid 19, long Covid affects 1 in 10 with symptoms of fatigue, foggy brain, insomnia, cough etc. Post viral fatigue expert Dr. Sarah Myhill on recovering from long Covid.

Dora Walsh
COVID-19 is changing older people's daily routines. It is very important that we create opportunities to foster healthy ageing during the pandemic!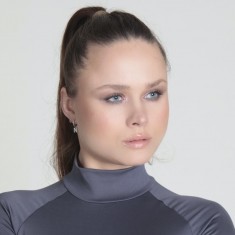 Natalia Kotowska
Carolyn Wellington the well known health and wellness expert gives advice
on how to help you come out of lockdown and keep positive with Stewart St Clair Pearce
Dr Astrid Stuckelberger – International Health Advisor (UN/WHO), Author, Doctor & Public Speaker discusses how to overcome the effects of illness and Covid19!
Wow! Dr Levy doesn't hold back busting the myths around virus treatment and easy, cost effective solutions. Listen to Janey's interview with cardiologist and best selling author Dr Thomas Levy on the multiple benefits of Vitamin C!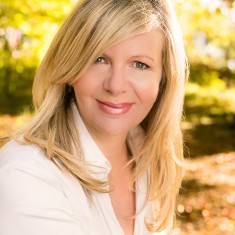 Janey Lee Grace
Fife-based medical herbalist Keren Brynes MacLean explains how histamine is now being recognised as the root of many illnesses including Covid

JJ Stenhouse
Dora talks with Nutrition Expert and Author Patrick Holford about vaccines, vitamins and how to protect yourself from Covid!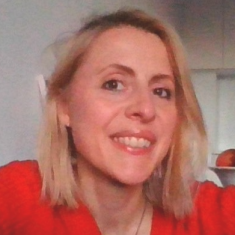 Dora Walsh

PM Boris Johnson has announced the government's roadmap to cautiously ease lockdown restrictions in England.
The roadmap, which has now been published on gov.uk, outlines four steps for easing restrictions. Before proceeding to the next step, the Government will examine the data to assess the impact of previous steps.
This assessment will be based on four tests:
The vaccine deployment programme continues successfully.
Evidence shows vaccines are sufficiently effective in reducing hospitalisations and deaths in those vaccinated.
Infection rates do not risk a surge in hospitalisations which would put unsustainable pressure on the NHS.
Our assessment of the risks is not fundamentally changed by new Variants of Concern.
There will be a minimum of five weeks between each step: four weeks for the data to reflect changes in restrictions; followed by seven days' notice of the restrictions to be eased.
The Chief Medical Officer and the Chief Scientific Adviser have made clear that this will give adequate time to assess the impact of each step and reduce the risk of having to re-impose restrictions at a later date.
As the Prime Minister said, getting children back into school has been the top priority, and so from 8 March all children and students will return to face to face education in schools and college. By this point, everyone in the top four vaccine priority cohorts – as determined by the independent JCVI – will have received the first dose of their vaccine and developed the necessary protection from it.
Also from this date:
Wraparound childcare and other supervised children's activities can resume where they enable parents to work, seek work, attend education, seek medical care or attend a support group
Care home residents will be allowed one regular visitor provided they are tested and wear PPE
The Stay at Home requirement will remain, but people can leave home for recreation outdoors such as a coffee or picnic with their household or support bubble, or with one person outside their household
Some university students on practical courses will be able to return to face to face learning
As part of step one, there will be further limited changes from 29 March, the week in which most schools will break up for Easter. Outdoor gatherings of either 6 people or 2 households will be allowed, providing greater flexibility for families to see each other. This includes in private gardens.
Outdoor sports facilities, such as tennis and basketball courts, will be allowed to reopen, and people can take part in formally organised outdoor sports.
At this point, the Stay at Home order will end, although many lockdown restrictions will remain.
For example, you should continue to work from home where possible, and overseas travel remains banned, aside for a small number of reasons.
The subsequent steps are set out as follows:
Step 2, no earlier than 12 April:
Non-essential retail, personal care premises, such as hairdressers and nail salons, and public buildings, such as libraries and community centres, will reopen.
Most outdoor attractions and settings, including zoos, and theme parks, will also reopen although wider social contact rules will apply in these settings to prevent indoor mixing between different households. Drive-in cinemas and drive-in performances will also be permitted.
Indoor leisure facilities, such as gyms and swimming pools, will also reopen – but only for use by people on their own or with their household.
Hospitality venues can serve people outdoors only. There will be no need for customers to order a substantial meal with alcohol, and no curfew – although customers must order, eat and drink while seated.
Self-contained accommodation, such as holiday lets, where indoor facilities are not shared with other households, can also reopen.
Funerals can continue with up to 30 people, and the numbers able to attend weddings, receptions and commemorative events such as wakes will rise to 15 (from 6).
Step 3, no earlier than 17 May:
Outdoors, most social contact rules will be lifted – although gatherings of over 30 people will remain illegal.
Outdoor performances such as outdoor cinemas, outdoor theatres and outdoor cinemas can reopen.. Indoors, the rule of 6 or 2 households will apply – although we will keep under review whether it is safe to increase this.
Indoor hospitality, entertainment venues such as cinemas and soft play areas, the rest of the accommodation sector, and indoor adult group sports and exercise classes will also reopen.
Larger performances and sporting events in indoor venues with a capacity of 1,000 people or half-full (whichever is lower) will also be allowed, as will those in outdoor venues with a capacity of 4000 people or half-full (whichever is lower).
In the largest outdoor seated venues where crowds can spread out, up to 10,000 people will be able to attend (or a quarter-full, whichever is lower).
Up to 30 people will be able to attend weddings, receptions and wakes, as well as funerals. Other life events that will be permitted include bar mitzvahs and christenings.
Step 4, no earlier than 21 June:
It is hoped all legal limits on social contact can be removed.
We hope to reopen nightclubs, and lift restrictions on large events and performances that apply in Step 3.
This will also guide decisions on whether all limits can be removed on weddings and other life events.
In the meantime, the vaccination programme continues at pace, with the announcement of a new target to offer a first dose of the vaccine to every adult by the end of July.
The government hopes that the increased protection offered by vaccines will gradually replace the restrictions, with the roadmap published today providing the principles of the transition.
MPs will have an opportunity to vote on the regulations that will enable this roadmap in Parliament in the coming weeks.
We continue to work closely with the Devolved Administrations as we have throughout the pandemic. They are setting out approaches for easing for Scotland, Wales and Northern Ireland.
The roadmap can be found in full here.

Vaccine Experience
by Reg Starkey
Editor of Health Triangle Magazine
One of the great gifts of growing old in London is the Freedom Pass. Another is priority in getting one of the new vaccines against Corona virus.
Between Christmas and New Year I was getting a little anxious that I had not heard from my GP. Had he deregistered me as I had not been in to see him for a year or so? Should I be assertive and phone the Surgery to make sure I was not forgotten? I was still mulling this dilemma when, out of blue, on Thursday Jan 7, I received a friendly call offering me a slot on Saturday morning in Richmond itself. I agreed joyfully, although I always find being called Reginald rather than Reg is slightly off-putting.
I turned up on time, wearing my mask and a smile that no one could see. I was directed to a courtyard at the back where there was a short queue of elderly people, all apparently in good spirits. I was checked in by a doctor from my normal surgery. We didn't recognise each other at first as we were both in masks. He asked me a few simple safety-check questions, gave me a badge and I went into a socially distanced queue with the badge on my overcoat. My turn came quickly enough and a very pleasant young woman asked me if I had any questions for her as she prepared me for my jab. I said I was slightly concerned that Pfizer had said they had not tested their two stage process over a 3 month period but over a 4 week period. She said that the key NHS objective was to get as many vulnerable people vaccinated as quickly as possible. She went on to say that she was optimistic that experience would show that the 3 month gap would work at least well as the 3 week gap in delivering immunity.
The vaccination itself was as quick and as painless as the flu jab.
I was given a card certificating the event and a timed wrist bracelet inviting me to sit for 15 minutes before leaving. I was also given a well-written explanatory leaflet to read. The only thing I found curious, given the cohort, was the recommendation to avoid getting pregnant in the next two months!
As we sat in our socially distanced chairs, there was an upbeat atmosphere. I imagined it was similar to Dunkirk spirit some 80 years ago.
I said my goodbyes and expressed my genuine gratitude for the gift I had been so graciously given. I was delighted to hear that the Queen and Prince Philip had their jabs on the same day in Windsor Castle. I know that not everyone has been as lucky as I have been in terms of waiting times or superb service but nevertheless the road to universal immunity is certainly paved with good intentions.
Well done NHS! I bet there are millions in continental Europe and the USA, who wish they could match our brilliant NHS performance.
Guidance
Tier 4: Stay at Home
What you can and cannot do…
Acupuncture for cancer care, acupressure for bloating and stomach pain, and what role does Chinese medicine have in supporting people living with Long Covid symptoms…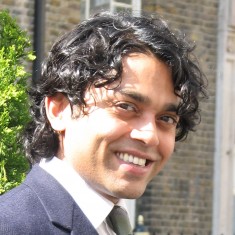 Kevin Durjun
The delights and the responsibilities of dog ownership especially over Christmas. Pharmacists can help with all kinds of health issues and may soon be providing covid vaccinations.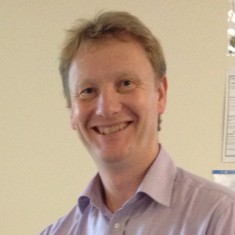 Mike Dilke
This week I talk to Dr Amanda Gummer about research on how pre-school children are being affected by not having other peers to interact with, due to the Pandemic.

Gavin J
Fear of Covid-19 – Lauren interviews Dr. Sharon Raymond about her initiatives and projects for dealing with Covid-19, along with tips and advice during this time.

Lauren Rosenberg
Gavin talks to Dominic Barker, who supports businesses to grow. We'll also be discussing mental wellbeing and business, and Plan C, which helps businesses during the Pandemic.

Gavin J
Leapy Lee revives his big hit 'Little Arrows' to help us through another lockdown.
Clare Seal shares how she overcame £27k debt! Toby Nicol talks understanding Covid19 testing and Dr. Sam Wass shares how children believe laughter is the best thing for a friend.

Jenni Russell
Dr Dawn Harper (NHS) talks mental and physical wellbeing during lockdown. Jasmine Birtles and Sarah Porretta asks 'what's your money secrets' and we talk leadership!

Jenni Russell
Medical intuitive healer Catherine Carrigan interviews Jim Sallis, Ph.D., about how exercise prevents coronavirus and can help you heal faster!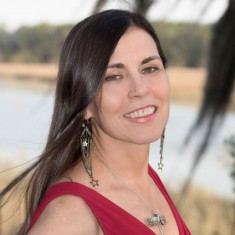 Catherine Carrigan
10 amazing health benefits you may not know about Vitamin D
Vitamin D is all over the news at the moment, with medical studies taking place worldwide to determine the extent of its effect on Covid-19 patients. Whether it can ease symptoms of the virus or not, following a survey that highlighted how one in five Brits are deficient in vitamin D, Simon Bandy of natural health specialists Veganicity, gives us his top 10 reasons why we really should be stocking up the 'sunshine vitamin' this winter:
1. It can reduce depression: there's no doubt that 2020 has been a tough year for all, and medical staff are now expecting mental health issues to increase significantly, knowing that we will continue to see the effects of COVID-19 for a long time into the future. Vitamin D can play a vital role in regulating our mood and warding off depression so, as the darker, longer days creep in over winter, it's the perfect time to dose up.
2. It can boost weight loss: it's thought that the extra calcium the body gets from taking vitamin D supplements can have appetite-supressing effects—handy given that two in three Brits admitted they piled on the pounds during the first stages of lockdown.
3. It can benefit those bones: vitamin D ensures the body can absorb calcium, potassium and magnesium, all which help to keep bones and teeth strong and help prevent osteoporosis—a disease that affects over 3 million people in the UK.
4. It can help support lung function and reduce respiratory illnesses: while there are still various medical trials being undertaken around the world, especially given the current pandemic and its effects on the respiratory symptom, many researchers have already shown that having low levels of vitamin D in the body correlates with illnesses such as bronchitis and asthma, and symptoms including wheezing and chest tightness.
5. It can help regulate the body's insulin levels: according to Diabetes.co.uk, Vitamin D is believed to help improve the body's sensitivity to insulin—the hormone responsible for regulating blood sugar levels— and thus reduce the risk of insulin resistance, which is often a precursor to type 2 diabetes,something that affects one in ten people over 40 in the UK.
6. It can help promote a healthy pregnancy: vitamin D is especially important in pregnancy as it helps your baby's bones, teeth, kidneys, heart and nervous system to develop. Furthermore, some studies suggest that pregnant women who have a vitamin D deficiency may have a higher risk of developing preeclampsia and giving birth preterm.
7. It can help prevent falls: while Vitamin D is essential for bone development, many people don't know that it can improve muscle strength and neural functionality too, thus reducing the risk of falls. This can be particularly beneficial for the older generation who are frailer and more susceptible to fractures.
8. It could reduce the risk of getting cancer: while the UK medical profession is still sceptical about this claim, a study in Japan did show that higher levels of vitamin D in the blood are linked to a lower risk of cancer, especially liver cancer.
9. It can help us avoid catching the common cold or flu: another study suggested that taking vitamin D supplements could reduce the chances of catching seasonal flu as one of the vitamin's most important roles is keeping your immune system strong so you're able to fight off  the viruses and bacteria that cause illness.
10. It can give you a boost of energy: constantly feeling tired, especially during the winter months, is one of the leading symptoms of a vitamin D deficiency, however, it is often overlooked as a cause.  Seasonal affective disorder (SAD) is thought to affect over 2 million people in the UK, yet vitamin D supplements are an easy and inexpensive way of reducing symptoms.
Simon said: "We get most of our vitamin D from sunlight on our skin and from certain foods. Given that most of us will spend a lot more time indoors now the weather is turning for autumn and winter, people really should be making sure they get enough of this vital vitamin.
"From October to early March in the UK, we simply cannot get enough vitamin D from sunlight. While it is found in some foods such as oily fish, red meat, eggs and some fortified spreads and cereals, vegetarians and vegans are particularly at risk from vitamin D deficiency as these foods don't form part of their diet.
"The dosage everyone should take will depend on their age, skin colour, descent and living conditions, but the average for those over one year old is 10 micrograms a day. You should always check with your doctor if you are unsure or think you have a severe deficiency."
The three tiered system of local COVID Alert Levels in England
Tier 1 – Medium
This is for areas where national restrictions continue to be in place. This means:
All businesses and venues can continue to operate, in a COVID-19 Secure manner, other than those that remain closed in law, such as nightclubs.
Certain businesses selling food or drink on their premises are required to close between 10pm and 5am.
Businesses and venues selling food for consumption off the premises can continue to do so after 10pm as long as this is through delivery service, click-and-collect or drive-thru.
Schools, universities and places of worship remain open
Weddings and funerals can go ahead with restrictions on the number of attendees
Organised indoor sport and exercise classes can continue to take place, provided the Rule of Six is followed
People must not meet in groups larger than 6, indoors or outdoors
Tier 2 – High
This is for areas with a higher level of infections. This means the following additional measures are in place:
People must not meet with anybody outside their household or support bubble in any indoor setting, whether at home or in a public place
People must not meet in a group of more than 6 outside, including in a garden or other space.
People should aim to reduce the number of journeys they make where possible. If they need to travel, they should walk or cycle where possible, or to plan ahead and avoid busy times and routes on public transport.
Tier 3 – Very High
This is for areas with a very high level of infections. The Government will set a baseline of measures for any area in this local alert level. Consultation with local authorities will determine additional measures.
The baseline means the below additional measures are in place:
Pubs and bars must close, and can only remain open where they operate as if they were a restaurant – which means serving substantial meals, like a main lunchtime or evening meal. They may only serve alcohol as part of such a meal.
Wedding receptions are not allowed
People must not meet with anybody outside their household or support bubble in any indoor or outdoor setting, whether at home or in a public space. The Rule of Six applies in open public spaces like parks and beaches.
People should try to avoid travelling outside the 'Very High' area they are in, or entering a 'Very High' area, other than for things like work, education, accessing youth services, to meet caring responsibilities or if they are in transit.
People should avoid staying overnight in another part of the UK if they are resident in a 'Very High' area, or avoid staying overnight in a 'Very High' area if they are resident elsewhere.
Fear of Masks – Lauren Rosenberg interviews Susanne Taylor about her fear of masks and takes her through a process to release her fear!

Lauren Rosenberg
Find out what companies are doing about working from home and how infection can be controlled in the office!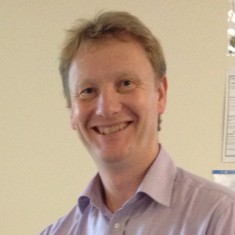 Mike Dilke
Hear immunology researcher, Professor Adrian Hayday, talk about what his team have found out about covid-19. It will surprise you!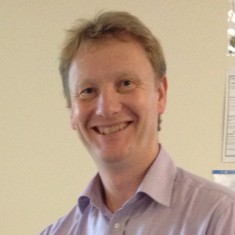 Mike Dilke
Scientists are developing vaccines and treatments for Covid-19 all around the world. Hear the inside story from one of those that has a really good chance of getting there!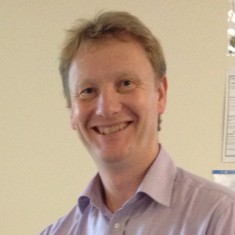 Mike Dilke
On this episode I will be comparing working from home, with working from the office, and how we can make things easier when at home!

Gavin J
Many stations, parks, shopping areas, stadiums, offices etc are being changed to help keep us safe from covid – hear how and why!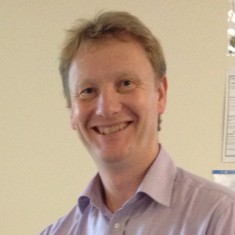 Mike Dilke
This week I will be talking about COVID 19 and how the virus has escalated domestic violence cases, leading onto discussions on how we can take control of this situation.

Gavin J
The obesity crackdown:
How to keep your child at a healthy weight
Cheryl Lythgoe, Matron at Benenden Health, provides key recommendations for promoting a healthy lifestyle for your children, to help them fight diseases such as the coronavirus.
This week, Public Health England found that being obese or overweight could put you at greater risk of serious illness, including being more likely to be affected by Covid-19.
In England, one in five children are overweight or obese by the age of 11 and in Wales, Scotland and Northern Ireland the figure is more than one in four. So, what steps can you take to prevent your children or grandchildren becoming overweight and reduce the associated risks to their health? Here are six ideas from Matron at Benenden Health, Cheryl Lythgoe:
1. Watch the portion size
Children do not need as much food or as many calories as adults so keep portions small and only give a second serving if the child requests it. Ensure your child eats well at mealtimes by teaching them how to manage their appetite in between meals. It's important not to force children to eat all the food on their plates but more to eat slowly and learn to listen to when their body tells them it's full.
If they eat too many snacks, and then the parent is telling them to finish their large portion size (and the child is eating when they are not hungry), that is a recipe for weight gain.
2. Ensure your child eats a balanced diet
Try to make sure everyone eats a balanced diet, with plenty of fresh vegetables to give them the vitamins and minerals they need. It's important that parents have confidence with healthy meal planning. To eat a balanced diet, avoiding sugary foods is key. For example, at breakfast choose wholegrain cereals with milk, or yoghurt and fruit, eggs on toast with a glass of milk – and snacks can be home made, such as no-sugar banana loaf, cheese cubes and carrot or veggie sticks. Offer healthy snacks when they get home from school such as toast or wholegrain crackers with Marmite, cheese, and a glass of milk. Don't forget the sugars, caffeine, and additives in fizzy drinks – encourage your children to drink water where possible.
3. Let your child learn healthy meal planning from a young age.
Young children shouldn't be encouraged to choose meals, as they won't necessarily select something that gives them the nutrients they need, but rather support and encourage the skill of meal planning from an early age. If we ask a young child what they want when doing the food shopping will all too often results in the child asking for sweets or a treat.
However, getting children involved in meal planning and prepping is a great opportunity to teach them about how to combine healthy ingredients. This enables them to understand how to plan and prepare a healthy meal from scratch. Through learning how to make a healthy pizza for example ensures a child enjoys the foods often considered unhealthy in a healthy managed way and helps them to develop a more positive relationship with food. Food is one of life's essentials but can also be a luxury for some therefore it's imperative to foster a healthy respect for all types of food groups and this can be achieved through supported contact with the whole growing, buying, preparing, presenting and eating of food.
4. Lead by example
Eating healthy meals and snacks, and taking time to eat mindfully, shows children that it is the norm. Encouraging children to prepare and try new foods whilst cooking is a great way to broaden tastes – they can try something new without putting too much pressure on them.
Alternatively, 'treating' yourself with sweet or fatty foods – or saying you feel guilty after eating – links food with negative (or similar) emotions, and this can lead children to pick up on habitual emotional eating (such as eating when stressed or worried), which can in turn lead to weight gain.
5. Make eating an important time to get together
One in three children eat dinner in front of the television in the UK. This can lead to mindless eating, whereas eating together as a family at the dining table is a great way of keeping an eye on what children are eating and ensuring they learn to love healthy food.
There are lots of ways children can become involved in the kitchen – from measuring and mixing ingredients to setting the table or helping wash up. All of them encourage valuable skills that will stand them in good stead later.
6. It's not just about food
As well as watching how you eat, instilling an active lifestyle helps keep the weight from creeping on. Rather than lolling on the sofa, gather children up for a trip to the park – or try one of our six activities to get the family off the sofa.
For more information, or to find out more about how to lead a healthy lifestyle, visit Benenden Health's 'Healthy Living Hub' here: https://bit.ly/2Ep3eep
On this episode I will be talking about COVID 19 in some depth, and the impact it's had on people's mental health, in order to discuss what we can do to manage better!

Gavin J
There can be relief when a loved one dies. Psychotherapist Silva Neves discusses this different kind of grief that often brings shame and he helps you find joy in darkest times.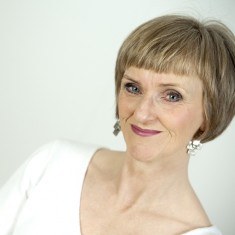 Janet Jones
On the 50th Edition of The 'D' Word Pete talks to Grace Stead and Peggy Walker from the BBC's Dementia and Me podcast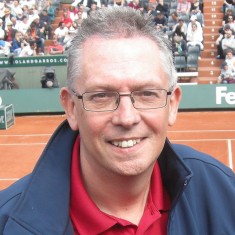 Pete Hill
Get some serious nutrition advice re covid-19 from a qualified nutritionist and hear about 'softer success' from Cara de Lange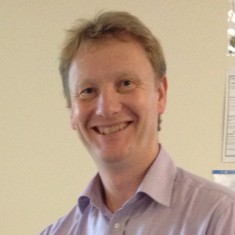 Mike Dilke
The Health and Humor Show-news including be sure your blood pressure is being treated correctly, and tips to protect yourself from COVID-19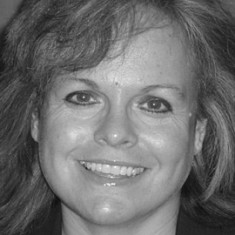 Maureen Sullivan
What is the psychological impact of COVID-19! Chartered Psychologist Andra Stanoiu talks about wellbeing, self-care and family dynamics with Randy Spelling, life coach and strategist!

Randy Spelling
Living Life After Loss. Is it possible to grow through tragedy and sorrow! Discover how to transition your life and live again. Join Janet Jones on The Good Grief Conversation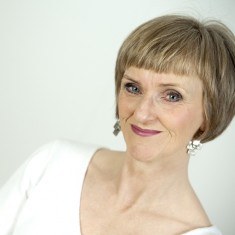 Janet Jones
Medical intuitive healer Catherine Carrigan interviews Zoe Whitehead, founder of the Soul Power Community, speaks about how empaths and highly sensitive people can survive the coronavirus pandemic.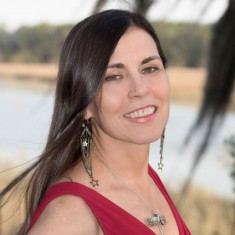 Catherine Carrigan
Join Peter Allton as he talks with ethnobotanist James Wong about how Covid19 may have affected your wellbeing plus are you 'Living the life of Riley'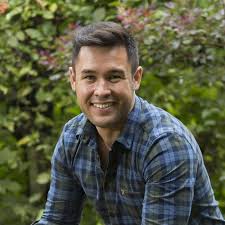 James Wong
Two Big Cs – Functional Medicine Practitioner Jo Gamble talks about strategies for people with cancer whose NHS treatment has been suspended due to coronavirus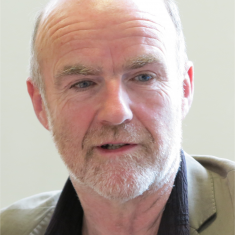 Robin Daly
YoungMinds, the UK's leading children and young people's mental health charity, has published a guide sharing advice for parents on how to support their own mental health alongside their children's during the coronavirus pandemic.
The guide has been released by YoungMinds as it has seen an increase in enquiries from parents during this difficult time about how to manage their own and their children's mental health.
Download the guide for parents and carers here:
Or visit the YoungMinds online mental health hub for parents by clicking here:
Jenni Russell interviews nutritionist Amanda Hamilton who debunks confusion around superfoods. Blanche Oseland from Green Flag informs us of the best ways to look after our cars during lockdown…

Jenni Russell
Suzanne Dulin, business coach, yoga teacher and founder of Gabb.co, speaks about how breathing exercises can help us get through the coronavirus pandemic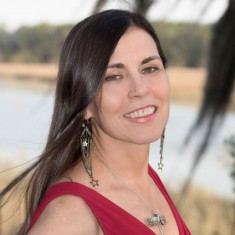 Catherine Carrigan
This week learn about the Grandchild syndrome of feet and hear Peter's top 7 tips for looking after your feet during the Covid19 lockdown…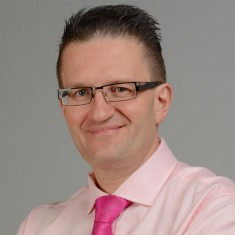 Peter Allton
Janey Lee Grace interviews Zoe Harcombe author of The Diet Fix on nutrition and 'how to boost immunity with 'real food'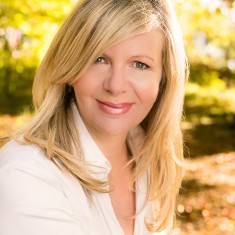 Janey Lee Grace
COVID-19 – A renaissance opportunity. FREE guided meditation to connect with Ganesha energy for guidance!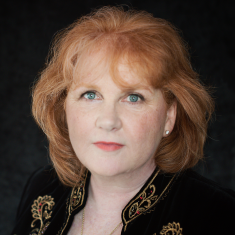 Amanda Nelson
Leaha Mattinson interviews Coach, Kate Mansfield who discusses relationships. Stop attracting the wrong partner, attract the absolute best partner and, in current relationships, skills to keep them thriving!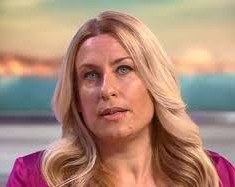 Kate Mansfield
The 'unwritten workplace rules' and how they apply even in lockdown working. Mike's postman explains how the work of the Royal Mail continues with Covid-19 restrictions.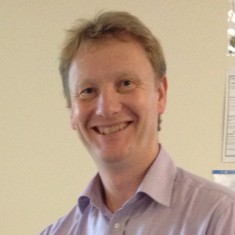 Mike Dilke
This week Pete talks with Aliyyah Nasser from Askham Village Community about the challenges of running a care home during a global pandemic.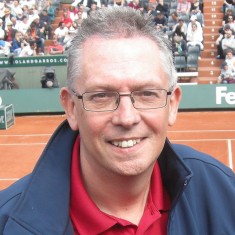 Pete Hill
Peter Allton interviews The Hygiene Doctor – Lisa Ackerley who speaks about how to keep your home safe using targeted cleaning plus how to make your own effective bleach solution for hard surfaces!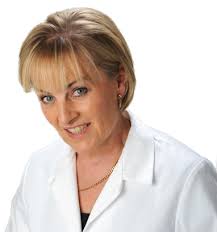 Dr. Lisa Ackerley
Ken D. Foster interviews Dr. Chuback who shares how we can be more present, cope with negative external influences… and Dr. Singleton discusses how to remain informed without unnecessary panic…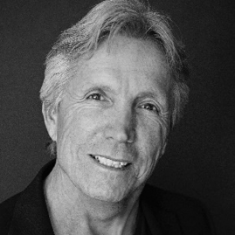 Ken D. Foster
Clear the fear and invest in vitality with UK Health Radio's resident Qigong teacher and presenter Clara Apollo. Shake out the old and connect with the power at your core for immune boosting bounty and more.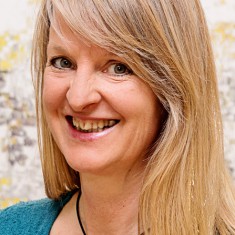 Clara Apollo
Catherine Carrigan interviews fat loss coach Robert Ferguson about why African Americans Suffer Disproportionately from COVID-19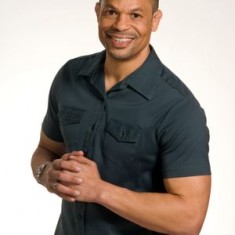 Robert Ferguson
How to boost your immunity – part 1 – with Dr Mohammed Enayat. Also Marc Donovan, the chief pharmacist at Boots UK about how to stay well during the Covid19 pandemic.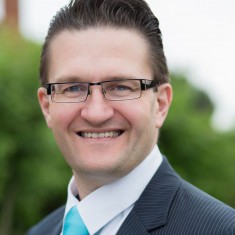 Peter Allton
Working from home without getting a bad back or bad anything else! Listen to Katharine Metters of Posturite and movement and posture specialist, Ivana Daniell, of Body ID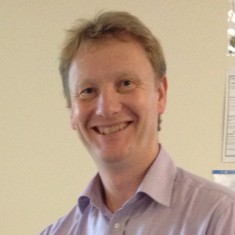 Mike Dilke
How to feel normal! When will everything be back to normal! Listen to this week's episode for the answer to these questions with guest Qi Gong Master Lee Holden

Lee Holden
Kevin Durjun on how Chinese herbal medicine is joining the fight against coronavirus in New York, an acupuncture Q and A, and could avocados be the key to reducing your cholesterol!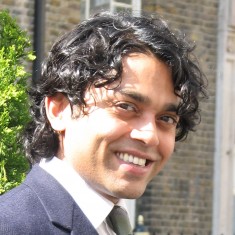 Kevin Durjun
Mike Dilke speaks with a doctor working in intensive care to find out what it is really like in the midst of the covid-19 pandemic and also from ergonomist Nichola Adams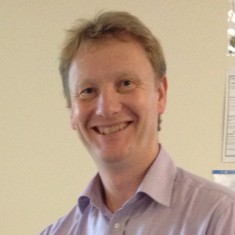 Mike Dilke
Andra Stanoiu – Are you a frontline employee or a person with a mental health condition, Dr Abbasian, consultant psychiatrist explains how to protect your mental health during COVID-19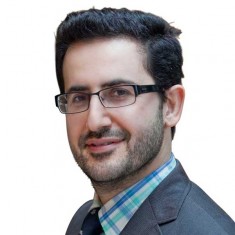 Dr Abbasian
Three resources for seeing possibilities to develop skills to thrive during this adversity. How overcoming trauma can be a catalyst for accessing your human potential!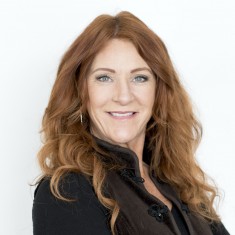 Leaha Mattinson
Supporting Communication Difficulties in Dementia during Pandemic. Shermeena Rabbi interviews Anna Volmer on using teletherapy to provide assessment, therapy, support and shares her clinical experiences…

Anna Volmer
The Health and Humor Show-news including improving your life while staying home, introverts vs extroverts during isolation, and avoiding frauds and scams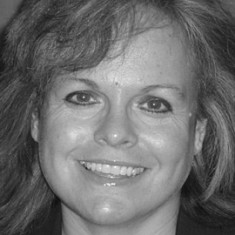 Maureen Sullivan
Ken D. Foster interviews Margot Schulman who discusses building love and trust in isolation and Sam Hunter on the journey from self-power to Holy Spirit power, to respond in faith rather than react in fear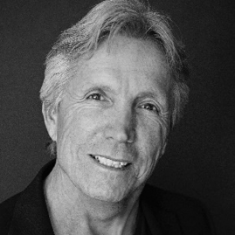 Ken D. Foster
In this weeks Acupuncture Point a music quiz to uplift during lockdown, acupuncture for alcohol dependency, and a novel remedy for the coronavirus…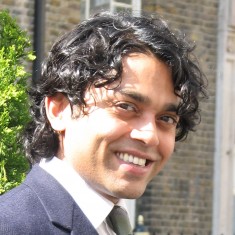 Kevin Durjun
For information and support on domestic abuse, contact:
Police: 999 press 55 when prompted if you can't speak
Refuge UK wide 24-hour helpline: 0808 2000 247
Welsh Women's Aid Live Fear Free 24-hour helpline: 0808 80 10 800
Scotland National Domestic Abuse and Forced Marriages 24-hour helpline: 0800 027 1234
Northern Ireland Domestic Abuse 24-hour helpline: 0808 802 1414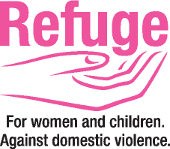 0808 2000 247
Refuge supports women and children who experience all forms of violence and abuse, including domestic violence, sexual violence, female genital mutilation, forced marriage, so-called 'honour'-based violence, and human trafficking and modern slavery.
Whoever you are, and whatever you have been through, Refuge is here for you. We tailor our support to suit your individual needs and we run a range of services you can access, including refuges, community-based projects, culturally-specific services, services for children and support for women going through the criminal justice system.
We won't judge you or tell you what to do. We won't tell anyone you have been in touch with us. Although it may feel impossible now, we can support you to rebuild your life free from violence and fear. Whatever you decide, your safety is always our priority.
As many of us find ourselves in self isolation Peter Allton speaks with exercise physiologist Robert Goldstein to find out what we can do at home to keep moving!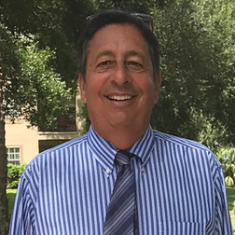 Robert Goldstein
UK medicines and medical devices regulator investigating 14 cases of fake or unlicensed COVID-19 medical products!
Medicines and Healthcare products Regulatory Agency
An increasing number of bogus medical products being sold through unauthorised websites claiming to treat or prevent COVID-19 are being investigated by the Medicines and Healthcare products Regulatory Agency (MHRA).
These include self-testing kits, 'miracle cures', 'antiviral misting sprays', and unlicensed medicines.
At this time, there are currently no medicines licensed specifically for the treatment or prevention of COVID-19 and there are no CE marked self-testing kits approved for home use.
The MHRA has disabled 9 domain names and social media accounts selling fake or unauthorised COVID-19 products.
Lynda Scammell, MHRA Enforcement Official said:
"Don't be fooled by online offers for medical products to help prevent or treat COVID-19
"There is no medicine licensed specifically to treat or prevent COVID-19, therefore any claiming to do so are not authorised and have not undergone regulatory approvals required for sale on the UK market. We cannot guarantee the safety or quality of the product and this poses a risk to your health.
"The risk of buying medicines and medical devices from unregulated websites are that you just don't know what you will receive and could be putting your health at risk.
"We are working alongside other law enforcement agencies to combat this type of criminal activity."
This advice is part of the MHRA's ongoing #FakeMeds campaign which aims to encourage people who buy medical products online to make sure they are purchasing from legitimate sources.
To stay safe when buying medicines and medical devices online, the MHRA advises that you purchase from a registered pharmacy – either from the premises or online. Registered online suppliers can be found here. If people suspect they have a dodgy medicine or medical device they can report if via our safety monitoring system – the Yellow Card scheme.
The National Fraud Intelligence Bureau is also seeing reports from victims who have lost money when they have tried to purchase PPE or self-testing kits online, from fraudulent websites, that simply do not exist. If you think you have been a victim of fraud, please report it to Action Fraud at www.actionfraud.police.uk or by calling 0300 123 2040.
Dora Walsh talks to expert Functional Medicine expert, Nutritionist, Chiropractor, Osteopath and Author, Dr Alex Vasquez about antiviral nutrition in the age of Coronavirus

Dr Alex Vasquez
This special installment of the Health and Humor show is devoted to news regarding the COVID-19 (coronavirus) pandemic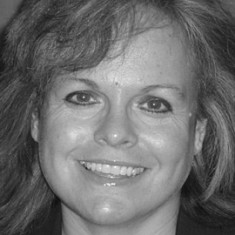 Maureen Sullivan
Janey Lee Grace speaks to ecological medicine Doctor, Dr Sarah Myhill on using Vitamin C to boost our immunity, and Jonathan Cavan on making your own Liposomal Vitamin C!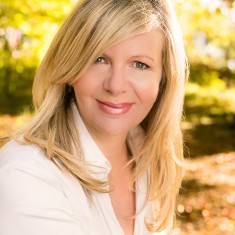 Janey Lee Grace
Top 10 Covid-19 Myths Busted – by GPDQ – GP Dr Gero Baiarda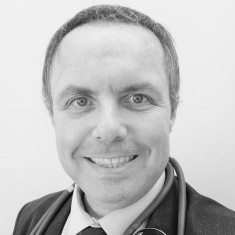 GPDQ.co.uk is the UK's first and leading GP-on-demand service that connects its users (patients) directly with a local NHS GP who will visit them within hours at a location of the patient's choice.
The virus is a living organism that we can kill. It is not alive. It is a protein chain of RNA within a protective layer of fat. Since the virus is a protein super molecule rather than a living organism, you cannot kill it. It will, however, decay spontaneously given enough time. The time it takes to break down depends on the environmental temperature, humidity and type of material upon which it settles.
People are most contagious before they even know they have the virus. This is untrue. Infected cells are invaded and destroyed by the virus, allowing millions of new viruses to burst forth and be shed on surfaces or passed to other people. Spread is most effective, therefore, in coughed droplets. Patients who are asymptomatic can, however, pass on the virus as soon as they are infected.
Covid-19 is a hardy virus. It isn't. Covid-19 is surprisingly fragile. The only protection it has is a thin outer layer of lipid or fat. That is why any soap or detergent (both of which break down fat) will destroy it – even washing up liquid works well. By dissolving the external lipid layer of the virus, the virus is rendered completely inert and unable to penetrate human cells. Hence why washing hands often with soap and water is so important.
If delivery drivers wear gloves, they won't spread it. This is wrong. Every item that a gloved hand touches can then be contaminated. According to a recent study from the New England Journal of Medicine, the virus can live up to eight hours on cardboard. To stay safe, the best advice is not to touch the parcel until ideally the following day.
The virus can't be passed on by food. It can be transferred easily. If someone who has the virus on their hands touches food, it is very likely to become contaminated for many hours. To denature and inactivate the virus, food should either be washed or cooked at 65 degrees celsius at least for 4 minutes or more.
Alcohol-based sanitizer with a 60 percent alcohol concentration is as effective as washing your hands in soap and water. Wrong. Squirting a little bit of alcohol gel on your palms and rubbing them together is not effective. You need to cover the entire surface of both hands including fingers and thumbs, but this should be done only after the hands are free of any residues – such as after sneezing. The small nozzle on bottles of sanitizer are part of the problem, as people assume a small amount is ample.
Drinking alcohol will prevent people getting the virus. This is not true. The only alcohol that will help to prevent the spread of the SARS-COV-2 is that in hand sanitizer. This is only for external use, and even then, it is only effective if it has a concentration of 60 percent or above, if you use enough, and in the right way.
Moisturising hands after washing reduces cleanliness. Incorrect. Moisturizing the skin is very important. The virus can lodge itself in damaged skin on your hands cracked by repeated washing, so it's important to try to avoid this. Keeping fingernails short will reduce the risk of sheltering and passing on the virus too.
Washing hands isn't as important when self-isolating, as you're all virus-free. Wrong. If there are any external items (shopping / deliveries / post etc) entering your home, hand washing remains important. Every time you wash your hands you will break the chain of infection. If in doubt, give them a wash! Do this for at least 20 seconds with warm, soapy water and if you have paper towels that you can throw away, this is better than using a communal towel. If using towels, dedicate one to each person in the house, keep them separate, and wash them daily.
Vinegar is good for keeping bathrooms and kitchens free of the virus. Incorrect. Vinegar will not work against Covid-19 and is not advised. The cleaning of bathrooms, kitchens and surfaces is still best carried out with hot water from the tap and a surface detergent as you have always done. If you have a case of Covid-19 in your house and want to disinfect common areas, you can use a dilution of household bleach or hydrogen peroxide – this is a mild antiseptic.
Ruth May Chief Nursing Officer for England… shares on covid-19. Jenni Russell continue to share some useful information of vital vitamins and minerals that can boost our immune system!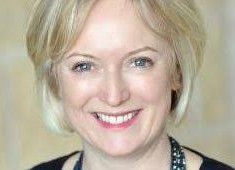 Ruth May, Chief Nurse at the NHS
As people around the globe self isolate or socially distance themselves amid the pandemic, Chris Barker of Spirit Health speaks about the benefits of using a distance pharmacy!


Chris Barker
Catherine Carrigan interviews Integrative natural health practitioner Shawn Hanekom about what the Akashic Masters want you to know about coronavirus!

Shawn Hanekom
Leaha Mattinson discusses adapting to uncertainty, social distancing, and not just surviving quarantine, but THRIVING IN IT!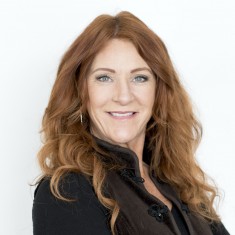 Leaha Mattinson
Overcoming depression with spirituality. Dr. Samanta Nagpal interviews Vaz Sriharan, founder of London College of Spirituality, author, spiritual guide, mentor and healer.

Vaz Sriharan
Andra Stanoiu interviews Gina Gardiner, two-time no. 1 International Best Selling Author, Inspirational speaker and leader will discuss how to deal with stress and anxiety when working remotely!

Gina Gardiner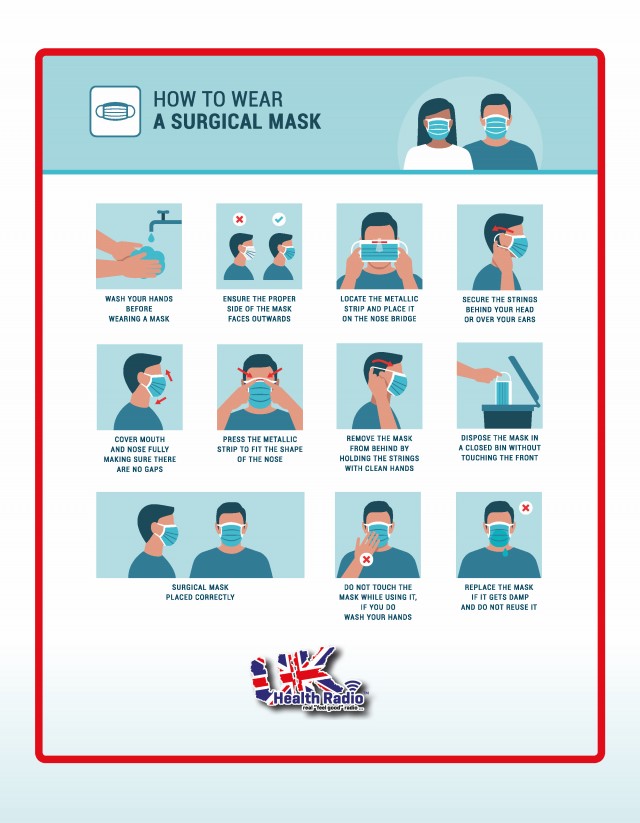 Thank you NHS!
Ruth May, Chief Nurse at the NHS answering the following questions:
What are your reflections so far?
What can the public do to assist the NHS?
What do you think of the Clap For Carers Campaign?
What is the NHS doing to ramp up resource?
What would you say to NHS staff in relation to their own health?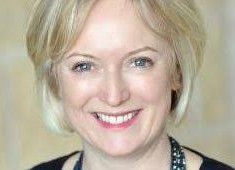 Ruth May, Chief Nurse at the NHS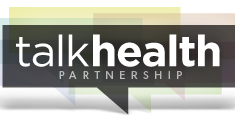 How to keep peace on the homefront during isolation!
So how can we alleviate the inevitable strain of quarantine to try to avoid marriage breakdown?
Talk it out…
Daily routine…
Take a moment to yourself…
Keep in touch…
Think positively…
For all the answers, and more, please click HERE!
Jenni Russell shares some useful information (and much more) of vital vitamins and minerals that can boost our immune system to fight against Covid-19!

Jenni Russell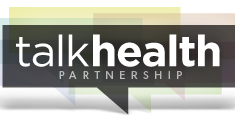 How to manage Multiple Sclerosis during the coronavirus pandemic!
We asked five of our most burning MS-coronavirus questions to Dr Gavin Giovannoni, a professor of neurology at Queen Mary University of London and specialist in MS disease-modifying therapies.
Does MS increase my chance of contracting coronavirus?
Will I have a severe reaction if I'm taking immunosuppressant medication?
Should I self-isolate because I have MS?
Can coronavirus cause an MS relapse?
Should I avoid attending my hospital appointments?
For all the answers, and more, please click HERE!
PM address to the nation on coronavirus: 23 March 2020
Good Evening,
The coronavirus is the biggest threat this country has faced for decades – and this country is not alone.
All over the world we are seeing the devastating impact of this invisible killer.
And so tonight I want to update you on the latest steps we are taking to fight the disease and what you can do to help.
And I want to begin by reminding you why the UK has been taking the approach that we have.
Without a huge national effort to halt the growth of this virus, there will come a moment when no health service in the world could possibly cope; because there won't be enough ventilators, enough intensive care beds, enough doctors and nurses.
And as we have seen elsewhere, in other countries that also have fantastic health care systems, that is the moment of real danger.
To put it simply, if too many people become seriously unwell at one time, the NHS will be unable to handle it – meaning more people are likely to die, not just from Coronavirus but from other illnesses as well.
So it's vital to slow the spread of the disease.
Because that is the way we reduce the number of people needing hospital treatment at any one time, so we can protect the NHS's ability to cope – and save more lives.
And that's why we have been asking people to stay at home during this pandemic.
And though huge numbers are complying – and I thank you all – the time has now come for us all to do more.
From this evening I must give the British people a very simple instruction – you must stay at home.
Because the critical thing we must do is stop the disease spreading between households.
That is why people will only be allowed to leave their home for the following very limited purposes:
shopping for basic necessities, as infrequently as possible
one form of exercise a day – for example a run, walk, or cycle – alone or with members of your household;
any medical need, to provide care or to help a vulnerable person; and
travelling to and from work, but only where this is absolutely necessary and cannot be done from home.
That's all – these are the only reasons you should leave your home.
You should not be meeting friends. If your friends ask you to meet, you should say No.
You should not be meeting family members who do not live in your home.
You should not be going shopping except for essentials like food and medicine – and you should do this as little as you can. And use food delivery services where you can.
If you don't follow the rules the police will have the powers to enforce them, including through fines and dispersing gatherings.
To ensure compliance with the Government's instruction to stay at home, we will immediately:
close all shops selling non-essential goods,​ including clothing and electronic stores and other premises including libraries, playgrounds and outdoor gyms, and places of worship;
we will stop all gatherings of more than two people in public – excluding people you live with;
and we'll stop all social events​, including weddings, baptisms and other ceremonies, but excluding funerals.
Parks will remain open for exercise but gatherings will be dispersed.
No Prime Minister wants to enact measures like this.
I know the damage that this disruption is doing and will do to people's lives, to their businesses and to their jobs.
And that's why we have produced a huge and unprecedented programme of support both for workers and for business.
And I can assure you that we will keep these restrictions under constant review. We will look again in three weeks, and relax them if the evidence shows we are able to.
But at present there are just no easy options. The way ahead is hard, and it is still true that many lives will sadly be lost.
And yet it is also true that there is a clear way through.
Day by day we are strengthening our amazing NHS with 7500 former clinicians now coming back to the service.
With the time you buy – by simply staying at home – we are increasing our stocks of equipment.
We are accelerating our search for treatments.
We are pioneering work on a vaccine.
And we are buying millions of testing kits that will enable us to turn the tide on this invisible killer.
I want to thank everyone who is working flat out to beat the virus.
Everyone from the supermarket staff to the transport workers to the carers to the nurses and doctors on the frontline.
But in this fight we can be in no doubt that each and every one of us is directly enlisted.
Each and every one of us is now obliged to join together.
To halt the spread of this disease.
To protect our NHS and to save many many thousands of lives.
And I know that as they have in the past so many times.
The people of this country will rise to that challenge.
And we will come through it stronger than ever.
We will beat the coronavirus and we will beat it together.
And therefore I urge you at this moment of national emergency to stay at home, protect our NHS and save lives.
Thank you.
Mike Dilke speaks with Kirsty Angerer about how to set up your home office in the current corona virus situation, what to do and what not and what to look out for and be aware of!

Kirsty Angerer
Delivering food to an older person? Here's what to pack to help keep them healthy
Nutritionist and author Pauline Cox has two degrees and a masters in health and science
Nutritionist and author of the upcoming book Primal Recipes and Habits for Modern Living Pauline Cox says the older generation have different health needs to younger individuals. Many older people are on a cocktail of medication which naturally depletes them of their nutrients. So instead, here's Pauline Cox's list of what to put into that all-important doorstep food package to help boost their energy, mood and immune system.
A nutrient-packed Shopping List
Tinned fish
Mackerel, sardines, tuna, these make a great meal in minutes, mixed with a little mayonnaise and eaten with a jacket potato or with fresh veggies and salad.
Charcuterie meats & Cheese
Your local deli or health food shop will have a wide selection of locally produced, high quality cold cut fish, meats and salami and cheeses. Perfect fridge essentials that will add protein to an easy to assemble meal and have a long shelf life.
Colourful fruit and veggies
These can be prepared for ease of use, roasting fresh peppers and storing in olive oil, chopping and prepping fresh butternut squash and freezing ready for roasting, frozen spinach cubes that can be added to curry sauces to add extra goodness, frozen peas that can be added to any meal for extra nutrients.
Fresh fruit and dark berries
Frozen berries are perfect for keeping in the freezer. Sixty seconds in the microwave will give you a lovely berry compote, ideal for adding to yoghurt and topping with some nut sprinkles or a granola topping.
Fermented foods
Sauerkraut (great source of vitamin C), yoghurt and Kombutcha
Nuts and seeds
Ideal for sprinkling on salads and adding extra minerals and nutrients to food. Great as a nutritious snack. If chewing whole nuts is an issue for an elderly loved one, make up a nut crumble mix by taking a selection of nuts such as brazil, almonds and pecans and pop them in the food processor for sixty seconds until you have a crumble topping consistency.
Dark chocolate- the darker the better!
A great mood-boosting food and a good source of iron and magnesium.
Sustainable Fish Oil supplements
Ideal in times of stress and anxiety, perfect for boosting mood and increasing general wellbeing. I recommend Wiley's Finest Peak EPA due to its high quality and sustainable, ethical practices.
High-quality Vitamin supplements
Your local health food shop will have a selection of high-quality supplements and will have knowledgeable staff to help you.
Dr Seshni Moodliar update on the Covid-19 and how to combat your fears and worries if you having to self isolate!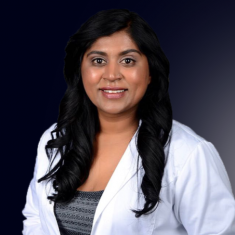 Dr Seshni Moodliar
Amanda Nelson – An oasis of energetic calm in the midst of the spread of Coronavirus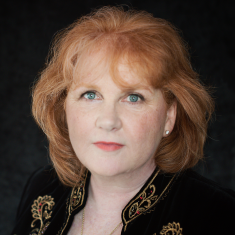 Amanda Nelson
Stewart St Clair speaks with Galina Boggis-Rolfe (Holistic Health Practitioner) about effective ways to keep fear and stress at bay naturally and how not to compromise your immunity!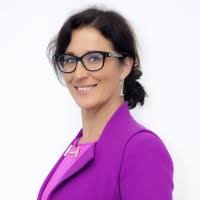 Galina Boggis-Rolfe
UK government statement on coronavirus: 16 March 2020
Delivered on: 16 March 2020 (Transcript of the speech, exactly as it was delivered)
Prime Minister Boris Johnson made a statement on coronavirus.
Good afternoon everybody, thank you very much for coming. I wanted to bring everyone up to date with the national fight back against the new coronavirus and the decisions that we've just taken in COBR for the whole of the UK.
As we said last week, our objective is to delay and flatten the peak of the epidemic by bringing forward the right measures at the right time, so that we minimise suffering and save lives. And everything we do is based scrupulously on the best scientific advice.
Last week we asked everyone to stay at home if you had one of two key symptoms: a high temperature or a new and continuous cough.
Today, we need to go further, because according to SAGE [the Scientific Advisory Group for Emergencies] it looks as though we're now approaching the fast growth part of the upward curve.
And without drastic action, cases could double every 5 or 6 days.
So, first, we need to ask you to ensure that if you or anyone in your household has one of those two symptoms, then you should stay at home for fourteen days.
That means that if possible you should not go out even to buy food or essentials, other than for exercise, and in that case at a safe distance from others. If necessary, you should ask for help from others for your daily necessities. And if that is not possible, then you should do what you can to limit your social contact when you leave the house to get supplies.
And even if you don't have symptoms and if no one in your household has symptoms, there is more that we need you to do now.
So, second, now is the time for everyone to stop non-essential contact with others and to stop all unnecessary travel.
We need people to start working from home where they possibly can. And you should avoid pubs, clubs, theatres and other such social venues.
It goes without saying, we should all only use the NHS when we really need to. And please go online rather than ringing NHS 111.
Now, this advice about avoiding all unnecessary social contact, is particularly important for people over 70, for pregnant women and for those with some health conditions.
And if you ask, why are we doing this now, why now, why not earlier, or later? Why bring in this very draconian measure?
The answer is that we are asking people to do something that is difficult and disruptive of their lives.
And the right moment, as we've always said, is to do it when it is most effective, when we think it can make the biggest difference to slowing the spread of the disease, reducing the number of victims, reducing the number of fatalities.
And as we take these steps we should be focusing on the most vulnerable.
So third, in a few days' time – by this coming weekend – it will be necessary to go further and to ensure that those with the most serious health conditions are largely shielded from social contact for around 12 weeks.
And again the reason for doing this in the next few days, rather than earlier or later, is that this is going to be very disruptive for people who have such conditions, and difficult for them, but, I believe, it's now necessary.
And we want to ensure that this period of shielding, this period of maximum protection coincides with the peak of the disease.
And it's now clear that the peak of the epidemic is coming faster in some parts of the country than in others.
And it looks as though London is now a few weeks ahead.
So, to relieve the pressure on the London health system and to slow the spread in London, it's important that Londoners now pay special attention to what we are saying about avoiding non-essential contact, and to take particularly seriously the advice about working from home, and avoiding confined spaces such as pubs and restaurants.
Lastly, it remains true as we have said in the last few weeks that risks of transmission of the disease at mass gatherings such as sporting events are relatively low.
But obviously, logically as we advise against unnecessary social contact of all kinds, it is right that we should extend this advice to mass gatherings as well.
And so we've also got to ensure that we have the critical workers we need, that might otherwise be deployed at those gatherings, to deal with this emergency.
So from tomorrow, we will no longer be supporting mass gatherings with emergency workers in the way that we normally do. So mass gatherings, we are now moving emphatically away from.
And I know that many people – including millions of fit and active people over 70 – may feel, listening to what I have just said, that there is something excessive about these measures.
But I have to say, I believe that they are overwhelmingly worth it to slow the spread of the disease, to reduce the peak, to save life, minimise suffering and to give our NHS the chance to cope.
Over the last few days, I have been comparing notes and talking to leaders around the world and I can tell you that the UK is now leading a growing global campaign amongst all our friends and allies, whether in the G7, the G20, the UN, the IMF – all those bodies in which we play a significant role.
We're leading a campaign to fight back against this disease.
To keep the economy growing, to make sure that humanity has access to the drugs and the treatments that we all need, and the UK is also at the front of the effort to back business, to back our economy, to make sure that we get through it.
I know that today we are asking a lot of everybody. It is far more now than just washing your hands – though clearly washing your hands remains important.
But I can tell you that across this country, people and businesses in my experience are responding with amazing energy and creativity to the challenge that we face, and I want to thank everybody for the part that you are playing and are going to play.
Smokers are strongly encouraged to quit now to cut risks from COVID-19 (coronavirus)
Dr Ruth Sharrock, a respiratory consultant at Gateshead NHS Foundation Trust's Queen Elizabeth Hospital
Dr Nick Hopkinson, Respiratory Specialist at Imperial College London and Chair of Action on Smoking Health (ASH)
USEFUL INFORMATION – CORONAVIRUS
Source: The information was forwarded to us by The Medical Advisory Service who believe it to be from Stanford Hospital Board. We believes it to be fair comment on a matter of public interest.
If you have a runny nose and sputum, you have a common cold.
Coronavirus pneumonia is a dry cough with no runny nose.
This new virus is not heat-resistant, on external surface, and will be killed by a temperature of just 26/27 degrees. It hates the Sun.
If someone sneezes with it, it takes about 10 feet before it drops to the ground and is no longer airborne.
If it drops on a metal surface it will live for at least 12 hours – so if you come into contact with any metal surface – wash your hands as soon as you can with a bacterial soap.
On fabric it can survive for 6-12 hours. normal laundry detergent will kill it.
Drinking warm water is effective for all viruses. Try not to drink liquids with ice.
Wash your hands frequently as the virus can only live on your hands for 5-10 minutes, but – a lot can happen during that time – you can rub your eyes, pick your nose unwittingly and so on.
You should also gargle as a prevention. A simple solution of salt in warm water will suffice.
Can't emphasis enough – drink plenty of water!
THE SYMPTOMS
It will first infect the throat, so you'll have a sore throat lasting 3/4 days
The virus then blends into a nasal fluid that enters the trachea and then the lungs, causing pneumonia. This takes about 5/6 days further.
With the pneumonia comes high fever and difficulty in breathing.
The nasal congestion is not like the normal kind. You feel like you're drowning. It's imperative you then seek immediate attention.
Serious excellent advice by Japanese doctors treating COVID-19 cases:
Everyone should ensure your mouth & throat are moist, never dry. Take a few sips of water every 15 minutes at least. Why? Even if the virus gets into your mouth, drinking water or other liquids will wash them down through your throat and into the stomach. Once there, your stomach acid will kill all the virus. If you don't drink enough water more regularly, the virus can enter your windpipe and into the lungs.
The new Coronavirus may not show sign of infection for many days. How can one know if he/she is infected? By the time they have fever and/or cough and go to the hospital, the lung is usually 50% Fibrosis and it's too late (Fibrosis is not reversible). Taiwan experts provide a simple self-check that we can do every morning. Take a deep breath and hold your breath for more than 10 seconds. If you complete it successfully without coughing, without discomfort, stiffness or tightness, etc., it proves there is no Fibrosis in the lungs, basically indicates no infection. In critical times, please self-check every morning in an environment with clean air.
Peter Allton – Tips for Diabetics concerning the Coronavirus!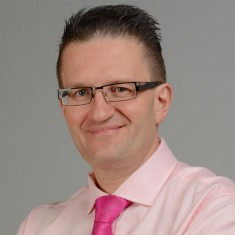 Peter Allton
Janey Lee Grace interviews Dr Gemma Newman on the Corona Virus, a medical Doctor who is also known as The Plant Power Doctor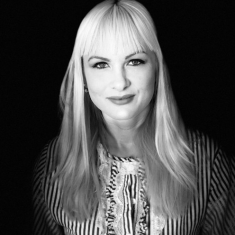 Dr Gemma Newman
Peter Alton on the Coronavirus and Diabetes with Dr Seshni Moodliar telling us why people with Diabetes, Heart Decease, the Elderly… can be more at risk, what to look out for, how to minimise risk of getting it and what to do if…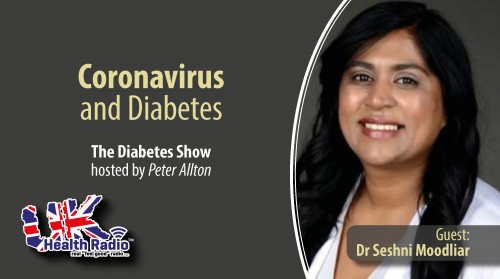 Dr Seshni Moodliar
Disclaimer
Please note that all information and content on the UK Health Radio Network and all its radio broadcasts and all its publications and all its websites are provided by the authors, producers, presenters and companies themselves and is only intended as additional information to your general knowledge. As a service to our listeners/readers our programs/content are for general information and entertainment only. The UK Health Radio Network does not recommend, endorse, or object to the views, products or topics expressed or discussed by show hosts or their guests, authors and interviewees. We suggest you always consult with your own professional – personal, medical, financial or legal advisor. So please do not delay or disregard any professional – personal, medical, financial or legal advice received due to something you have heard or read on the UK Health Radio Network.
The UK Health Radio Network makes no warranties or representations of any kind that the services provided on the radio broadcasts or web sites will be uninterrupted, error-free or that the radio broadcasts or web sites, or the servers that hosts the radio broadcasts or web sites are free from viruses or other forms of harmful computer codes. In no event will the UK Health Radio Network, its employees, distributors, advertisers, syndicators or agents be liable for any direct, indirect or consequential damages resulting from the use of this web site. This exclusion and limitation only applies to the extent permitted by law.