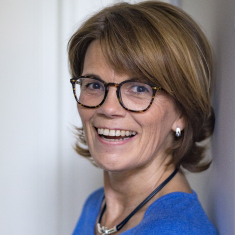 Already as a physiotherapist, Danielle Sax was intrigued by stress and its debilitating effect on our body. But since 2003 where she conquered a serious stress-related illness herself, she has fully understood the mind-body connection and has a mission as an international speaker and life strategist to encourage and empower deeply caring people to be their truthful powerful selves, without sacrifice or suffering.
In her self-care book "Shifting Out of Chronic Stress", she explains that our biggest stress in life is the fear of not being enough and that it is our birthright to free ourselves to be ourselves.
As a Rapid Transformational Therapist and Hypnotherapist she understands and works with the power of our subconscious and conditioned mind.
The last decade, she has become a global expert in "Living Authentic Success" as true success is an inside job and a daily practice. She believes that being true to yourself is the cornerstone of your mental, emotional, physical, spiritual and even financial health & well-being.
Danielle is a fulfilled grandmother of four, living a wholehearted purposeful life in Belgium and loves to be in nature and travel to meet likeminded spirits.
In this engaging show "From Stress to Authentic Success", Danielle will not only bring you clear content, tools, and touching stories but she will provide interesting interviews and experts' wisdom to help you deal with stress and create the fulfilling and abundant life you so desire and deserve. Be ready for some great inspiration and insights… and relaxing or upbeat music in between.
Learn more and connect with Danielle on her website.
Learn more on: