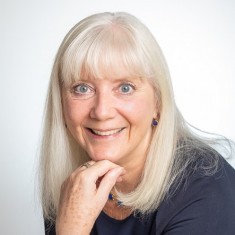 JJ Stenhouse is The Practical Alchemist, an empowerment coach, medical intuitive and spiritual counsellor who created Personal Alchemy Coaching, the culmination of a lifetime's experience.
She is passionate about purifying our lives, letting go of what doesn't serve and connecting to the natural world around us as we move into a new phase on the planet and hopes to have a book, Pure Alchemy, published soon.
Her coaching is a mash-up of psychic awareness, energy mastery and a range of modalities. These include NLP to an advanced level and energy healing.
However, her first career was in print and broadcast journalism which left her with an insatiable drive to inform and challenge which she does in her Alchemy 1.01 shows. Join her in exploring new approaches to wellbeing and natural wisdom.
Learn more on: