Alchemy 1.01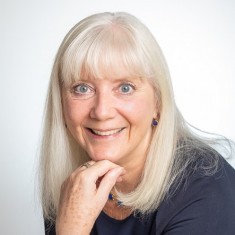 JJ Stenhouse
Presenter
JJ Stenhouse is The Practical Alchemist, an empowerment coach, medical intuitive and wellbeing facilitator. She is passionate about natural health and wellbeing, boosting our immune systems through good nutrition, exercise and natural supplements. Purifying our lives and connecting to the natural world around us is a crucial element of her work, a mash-up of psychic awareness, energy mastery and a range of modalities from advanced NLP to energy healing. Her first career was in print and broadcast j
Alchemy 1.01 is where you can find a nugget or two that will help you ride the changes we're seeing across the world. It's alchemy for beginners.
The show throws a light on all the ways in which we step up and turn our individual and collective base metal into pure gold. I bring you chat with experts, businesspeople and health professionals all creating positive change for wellbeing in society as well as advice on how to minimise the health impacts of emotional, spiritual, physical, mental patterns and practices.
Whether it's gardening, diet, environmental impact, I have it covered as we dig into how to work with nature rather than against it for optimal wellbeing and explore how to live a full life while doing no harm to our world, including ourselves.
Join me for a golden hour snapshot of information and inspiration!
Episodes

Choice and living an authentic life for happiness and wellbeing with Kelly Weekers, former model and Miss Netherlands turned psychologist and best-selling author.