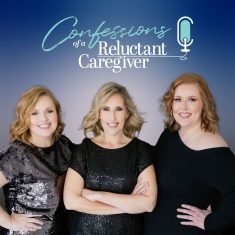 JJ Elliott Hill, Natalie Elliott Handy & Emilie Elliott
Presenter
The trio of sisters begins with Jenefer Jane "JJ" who was and always will be "in charge". She's the peacekeeper. The responsible one, ensuring Natalie and Emilie remained alive growing up. A seasoned executive and business owner, JJ's career path had her spend her first 17 years in the finance industry and the most recent 12 years as a business owner in the real estate, manufacturing, and retail sectors.
Next is Natalie, the middle child, who was and always will be Miss Congeniality. She's the athlete. The rebel was responsible for three babysitters exiting the summer of '84. Natalie's journey led her to the human services field. A CEO at 31, her passion for serving others fast-tracked her way to the executive suite.
Then there is Emilie, the youngest, who was and always will be "the baby". At 6'1", she is the sensitive and quiet soul. The one responsible for the guinea pig that begged for lettuce and the stray dog adopted from the bus stop. A natural-born caregiver, this mother of three has spent the majority of her life caring for others. She served the public in the government sector for 10 years before ultimately becoming the full-time caregiver for her mother.
Learn more on: