Advertising
Advertising on UK Health Radio
The worlds no.1 'Talk Health' radio!
WHO ARE WE?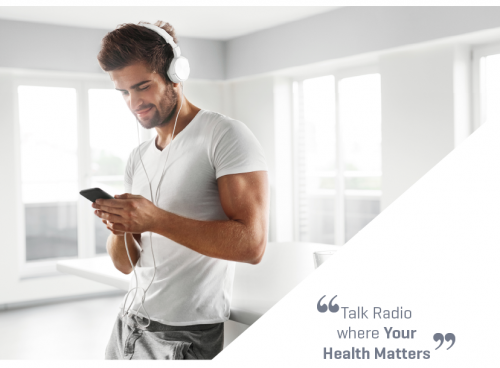 UK Health Radio has over one million listeners and was founded in 2012 by a truly inspirational entrepreneur, cancer survivor Johann Ilgenfritz.
UK Health Radio is the result of Johann's tooth & nail fight against cancer, and his decision to help mankind attain the freedom that comes with good health – something he now regards as "a life choice".
Pursuing conventional cancer treatments, Johann simultaneously incorporated major lifestyle changes, with the key focus on nutrition. It might have started as an ambition but it has become his mission and purpose, to inform and animate people in a positive manner, to take responsibility for their own health.
UK Health Radio is the mouthpiece for this positive movement, broadcasting 24/7 and giving advice and debate on all things health, from wellbeing to nutrition, and everything in between.
MONTHLY REACH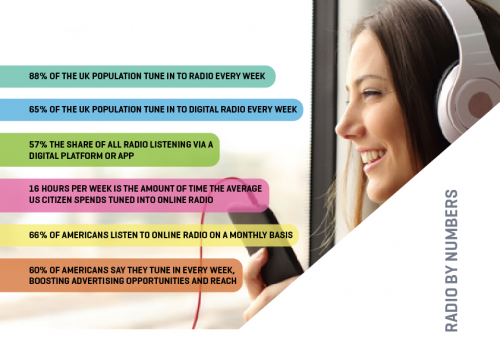 UK Health Radio:1.3 Million dedicated listeners
Health Triangle Magazine:18,000 monthly subscribers
Social Media:40,000+ audience
Email Newsletter:21,000 GDPR compliant subscribers
UKHR Website:1.4 Million visits
DEMOGRAPHICS
Health conscious individuals
Opinion formers
Early adopters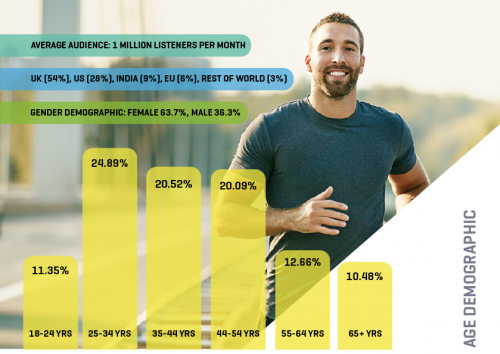 ADVERTISING AND SPONSORSHIP OPPORTUNITIES
Please email us your outline brief and we'll be happy to propose a bespoke campaign to suit your budget and ambition across all of our platforms and channels.
We'll make sure that we use the correct mix of UKHR channels for your campaign, to ensure that your brand message stands out and maximises ROI.
MEDIA PACK DOWNLOAD
Download our media pack here
CONTACT
Allan Pattison – Commercial Director
Email – allan@ukhealthradio.com
Phone +44 (0) 7590 982345
There's no Pictures Like Ear Pictures!
Tony Hertz's beyond-all-reason passion for all things audio, especially radio, has spanned 40 years, 6 continents, and careers as a copywriter, radio spy(!), international ad agency creative director (London, Tokyo, Brussels) and proprietor of his own Radio Creative/Production companies.
He is one of the world's best-known authorities on creative radio advertising and has taken his highly acclaimed creative workshops and lectures to 45 countries.
Tony's family emigrated from Leeds to the U.S. (via Vancouver) when he was fourteen. His first advertising job, while at George Washington University, was as a messenger at a local agency in Washington DC. One evening he was given a 10 second radio tag to write and very shortly thereafter, the world lost a prospective half-hearted doctor and gained a radio-obsessed copywriter.
Tony's commercials have collected shelves full of awards including Cannes Lions and D&AD pencils and he has served many international juries, including 3 times at Cannes Lions, once as President.
Tony Hertz lives 40km south of Manila, Philippines with his psychotherapist wife, eats healthily, exercises a lot and – thanks to aforementioned spouse – practices Mindfulness Meditation.
Ads for Ears – The 7 Secrets of Creative Radio Advertising
#1 "Sound Affects" – Play Audio
#2 'Ads for Ears' – Play Audio
#3 'Ads for Ears' – Play Audio
#4 'Ads for Ears' – Play Audio
#5 'Ads for Ears' – Play Audio
#6 'Ads for Ears' – Play Audio
#7 'Ads for Ears' – Play Audio
#8 'Ads for Ears' – Play Audio
More info and stuff at:
http://hertzradio.com/
tony@hertzradio.com
YouTube Channel
https://www.linkedin.com/in/thertz/