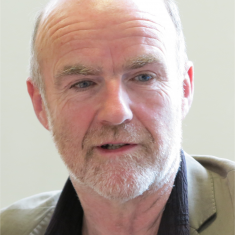 The Yes to Life Show is presented by Robin Daly, Founder and Chairman of the UK registered charity Yes to Life. Robin set up Yes to Life nearly two decades ago, following the experience of supporting his youngest daughter Bryony through cancer three times. The extraordinary difficulties he found that faced people in finding and obtaining the help they wanted, spurred him into creating a charity to make a difference to this tragic predicament.
Although very familiar with the territory, Robin is not a cancer specialist or any kind of health expert. In presenting the show, he is always looking for a 'layman's' understanding of the complexities of cancer and the issues surrounding it that is accessible to all.
We love to hear from listeners – what you think of the show, what you would like to hear more of. Please email us at radio@yestolife.org.uk.
Yes To Life Ltd
71-75 Shelton Street, Covent Garden, London, WC2H 9JQ
Telephone: 020 3222 0587
office@yestolife.org.uk
Company No: 05495576 Registered Office: as above Registered Charity No: 1112812
Intro music to the Yes to Life Show generously provided by composer and guitarist Clive Carroll:
'Black Nile' from the album 'The Red Guitar' by Clive Carroll CCO11104 www.clivecarroll.co.uk
Learn more on: