The Onco'Zine Brief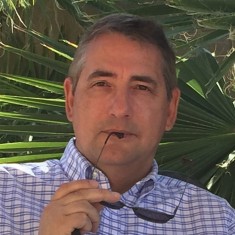 Peter Hofland, Ph.D
Presenter
Peter Hofland (PhD) is a highly motivated and experienced (medical/life sciences/pharma) communication consultant working for Sunvalley Communication and InPress Media Group. With a PhD in medical science and various postdoctoral training/certificates, Hofland has more than 18 years medical/pharmaceutical experience. He is Publisher/Executive Editor of Onco'Zine and ADC Review/Journal of Antibody-drug Conjugates. Co-presenter Sonia Portillo is an associate editor of ADC Review/Journal of Antibo
The Onco'Zine Brief is an interview and discussion program presented by Peter Hofland, Ph.D and Sonia Portillo, covering a broad range of topics and timely news updates with information from all oncology disciplines and sub-specialties from around the world.
The Onco'Zine Brief is a sponsor-supported, program for healthcare professionals involved in the management and care of cancer patients as well as cancer patients and their family and friends.
The show invites scientists, researchers, medical experts, key opinion leaders, authors, caregivers, cancer patients and survivors to share the latest information about the new developments in the treatment of cancer.
Production team:
The Onco'Zine Brief is produced for Sunvalley Communication, LLC by Peter Hofland, Ph.D, Sonia Portillo, Eric Rosenthal, Evan Wendt, David Caylor and Shaun Mehr and distributed by InPress Media Group, LLC
Episodes

Peter Hofland talks with David M. Cognetti, MD, a Prof and Chair in the Department Head and Neck Surgery… about head and neck cancer and a novel treatment approach called Photoimmunotherapy