Lean Into Clean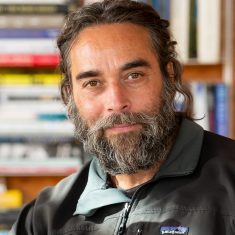 Jarvis Smith
Presenter
Dancing with life, listening to Nature, trusting intuition and co-creating with spirit are my fundamental qualities. These ways of being have built a strong foundation in how we can all operate. Purpose has always been my driving force! Jarvis Smith is co-founder of the UK's most widely distributed ethical lifestyle magazine My Green Pod and founder of the UK's leading sustainability & climate awards P.E.A. (People. Environment. Achievement) Awards, both 15 years old.   Now a pioneer and thought le
Is it a crisis?
The new show Lean Into Clean will inspire, impress and inform: what can we all do to clean up our lives, so the next generations and of course our beautiful planet can thrive?
Perhaps we've all lost our way, LIC will showcase how we might remember, re-focus and restore the natural ways, so we can again live in balance and harmony with life on Earth and all its inhabitants.
Episodes
Neel Zaver has a background in biology and love for photography. He's a prominent figure in science communication through social media. We recently met at Cop28!