Testimonials


Sent to Atiq Ahmad Bhatti, presenter of the Homeopathy Health show on UK Health Radio by Mr. Charles Tankard Hahnemann, the 4th great grandson of dr. Samual Hahnemann, founder of Homeopathy!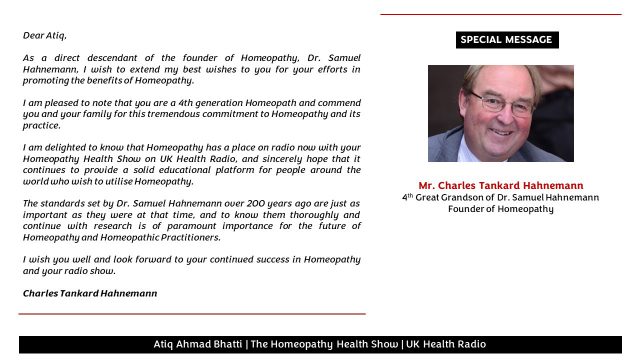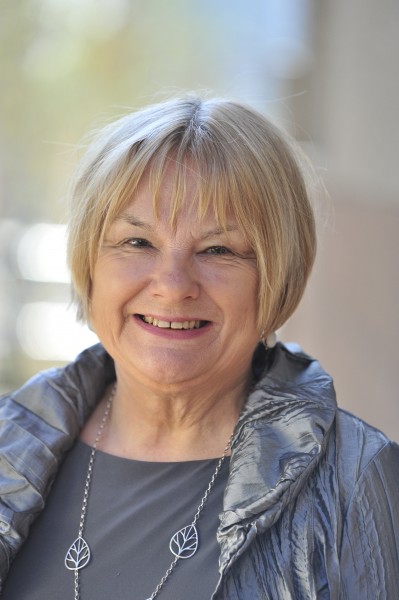 Promotion and advertising campaign:
From the whole Integrated Health Convention and Complementary Therapy teams, we just wanted to thank you, Raphaela and your entire team for all your help and encouragement you gave us for the event. The support & promotion of UK Health Radio was vital to the success of the day – a lot of hard work by everyone. We were proud to have you as media partners with the articles in Health Triangle Magazine, the radio ads, Dr. Toh Wong's interview, help with the awards judging and presenting, and the strong presence and promotion throughout the build up period on UK Health Radio and the website, social media etc.
We all felt it was a day like no other  – we hope you and your team enjoyed it and it offered plenty of ideas for you to follow up.
We are all still in recovery mode so we are not yet developing plans for 2023 but we will be in touch as soon as we know more.
With a huge thank you and best wishes from us all.
Alison Dunn, Joint managing director Chamberlain Dunn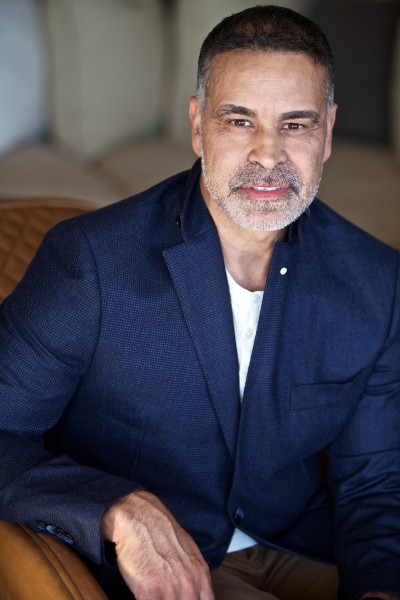 Promotion and advertising campaign:
I've only known Johann & Raphaela at UKHR for a short time, however I've been very impressed by the level of service they provide and by their commitment & dedication to their cause.
Johann's journey of recovery from a terminal illness is hugely inspirational, and I'm looking forward to interviewing him on my Podcast and to working with him going forward.
On the promotional side, my team worked closely with UKHR in advance of my recent visit to the UK, and UKHR provided an amazing level of support, including a radio interview, social media posts, a website banner and an article in the 'Health Triangle Magazine'. We were very impressed by how accommodating they were, and how quickly and efficiently they acted upon our requests.
It was a privilege & an honour to meet Raphaela & Johann, and Reg, editor of the 'Health Triangle Magazine', at the Best You Expo recently, and I look forward to working with them again in the future.
Mas Sajady, CEO, Mas Sajady Inc.





What an amazing variety of education, inspiration and vital information!
Absolutely astonishing!!
Congrats for all that you do for humanity!
Thank you UK Health Radio team!
Danielle Sax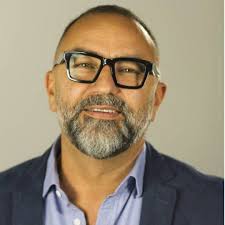 Promotion and advertising campaign:
UK Health Radio is a gathering place for many expert teachers and leading medical professionals who are powerfully bridging the conversational gap between holistic and modern medical practices.
UKHR played a significant role in the phenomenal turnout of exhibitors, speakers, and attendees at this years The Best You Expo. Johann and the UKHR team are a complete joy to work with and we look forward to growing and expanding our partnership both here in the UK as well as Globally.
– Bernardo Moya, Founder & Chief Inspiration Officer, The Best You





Promotion and advertising campaign: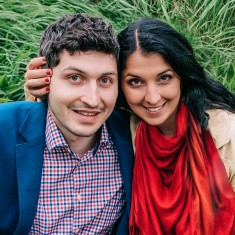 UKHR is a treasure chest and great source of info on health, nutrition and wellbeing. Loving every single drop of it! We have had good responses every time we have been on TheWayForward on UKHR. The response for trial samples was greater than we expected. Our thanks to Stewart and his team for being so helpful.
Kind regards,
Kyrylo & Albina Alenchyk, Founder and Creative Director, Teaberia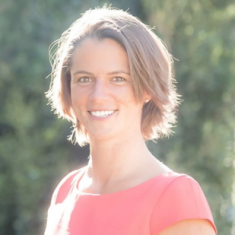 Promotion and advertising campaign:
I want to say a big THANK YOU to the whole UK Health Radio team for their continued support in creating the best promotion results possible. My concerns are always taken seriously and dealt with immediately. It's a pleasure to work with you and I love your intention and vision to provide better health for everybody out there! Here's to a continuing working relationship!
Thank you!
Julia Bauer
naturalhealth@win-win.ag
www.juliabauer.myzija.com






Promotion and advertising campaign:
My name is Joanne-Divine Life Yogini and I am an Author and Yoga and Wellness teacher!
I am a Yoga Ambassador for UK Health Radio and they have been extremely important in getting me clients and my features published in Health Triangle magazine. They have helped to promote my book "Dreaming of a Divine Life" and my yoga business and the contacts I have made because of UK Health Radio have been invaluable to me.
They are a wonderful organisation and they will only grow and expand to help more people be in control of their own health!
Thank you
Joanne-Divine Life Yogini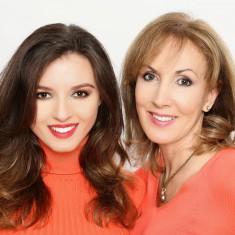 "Your inspiration with regards to combating the disease that threatened to take your life, is nothing short of amazing. I have referred to you on hundreds of occasions since meeting you and I've repeated your story and sent links of your interview to many, many people who benefitted from it.
Having learned that you have been recognised as The Most Inspirational Person by Holistic Magazine, made me beam with happiness that you've been rewarded in some way for your incredible feat of positivity and determination. The reward of life itself, coupled with appreciating all that it has to offer has to be the ultimate 'prize', but how wonderful that so many people have been touched by your experience. Congratulations to both you and your lovely wife, who I know will be your inspiration behind it all!"
With very best regards,
Amber-Lauren Ballantyne-Styles and Cherry-Ann Ballantyne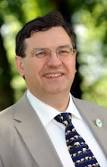 "I love UK Health Radio! I can't say it clearer that that. The station was founded because the need was not being met elsewhere. Not surprisingly, it because a success very quickly. There is nowhere else that you can find such a diverse and interesting range of presenters – each with their own expertise ajnd experience to draw from for the benefit of their listeners. Though its excellent website and in many other ways, the station reaches out to the public and is a model that many other stations should follow. It is a real gem – do tell your friends!
Chris Day –MD Filament Publishing Ltd
chris@filamentpublishing.com
www.filamentpublishing.com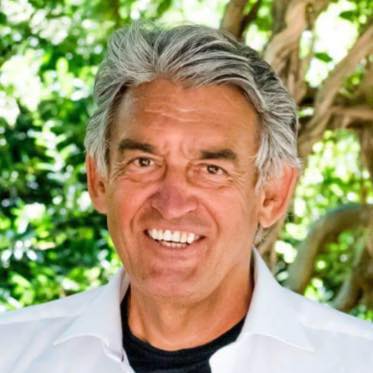 "…I would like to thank Johann Ilgenfritz for successfully creating an atmosphere of health, both for himself and others, and who serves as an inspiration to us all."
Wolfgang Sonnenburg
Entrepreneur, Author, Motivational Speaker












"Because I am a medical translator (English to Japanese) and I have become health conscious as I grow old, I have always been looking for a health-related English radio program that I can listen to on my smart phone and PC anytime. And I found this radio station! Fantastic radio station! It is 24 hours radio station, so I can listen to anytime here in Japan. What I like most is "Listen on demand". It is a good service that includes lots of previous valuable programs. One another thing that I like is that commentators in your program are all health specialists. So your program is very highly convincing. I will keep on listening to your program to improve my English comprehension skills AND, of course, to stay healthy. I will surely recommend this program to my friends."
Thank you!
Kenji Maehira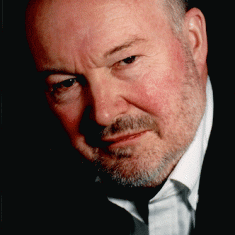 "I have now known Johann Ilgenfritz for several years, since the launch of UK Health Radio was just a glint in his eye.
I have always found him consistently calm and completely dependable, yet commercially passionate in his own quiet way. Personally, I have huge admiration for the way in which he has used his own experience of life-threatening illness as a source of inspiration rather than a taboo topic.
As a media owner, Johann is rare in that he remains open-minded about the output of UKHR rather than making his own personal opinions the basis of all editorial decision-making. UKHR is therefore a unique source of good information on health and well-being drawing on evidence-based attitudes rather than popular prejudice."
Reg Starkey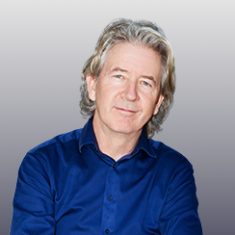 "These days media information is just sound bites. It is so good to have UK Health Radio (and Johann) to delve deeply into topics important to us all. These are interviews I really enjoy. I hope more and more people tune in."
Best wishes, 
Patrick Holford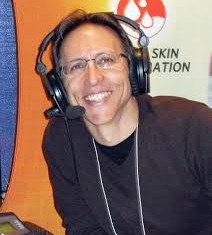 Robert Scott Bell
Play Testimonial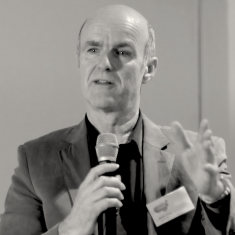 I first met Johann early in 2015 at an event that our charity Yes to Life was hosting in partnership with the Alliance for Natural Health; the ANH had called Johann in to do a live broadcast of the day. It was immediately apparent that he has a deep personal interest in health and particularly in subjects that are dear to my heart such as patient choice, natural medicines, and integrative medicine.
Shortly after the event, I approached Johann about the possibility of airing a regular show for Yes to Life and was delighted with his enthusiastic response. Johann clearly 'got' the message of the charity right from the outset, he fully understands both the environment we are working in and the aims and thinking of the organisation, and he has been completely supportive of every step. Joining the UK Health Radio Team has been brilliant for us and Johann has been key to the synergy between the charity and UKHR.
Robin Daly
Founder of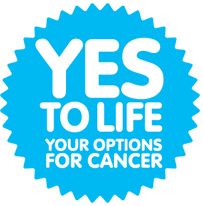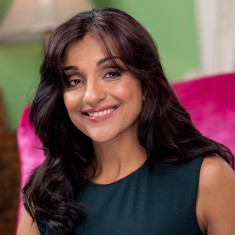 "Working with Johann and UK Health Radio has been a positive experience from start to end. Not only are you in the hands of the fabulous Johann who is experienced, committed and dedicated (always with a really good sense of humour) but you also get exposure on a strong Europe-wide radio platform which just talks about health. From every angle possible. Both of those are quite hard to find. I consider myself lucky to be working with them."
Geeta Sidhu-Robb
CEO & Founder
Nosh Detox Delivery Ltd.
2010 'Entrepreneur of the Year' – Geeta Sidhu-Robb
2011 'Businesswomen of the Year' – Geeta Sidhu-Robb
2012 'Innovative Health Product of the Year – Silver' – The Raw Smoothie
2013 'Best Innovative Beverage Concept – Finalist' – DrinkTec
2014 'Businesswomen of the Year' – Geeta Sidhu-Robb
2015 'Healthy Food & Drink Award (Silver) – Smoothie – Health & Fitness Magazine
2015 'Best Health Supplement- Winner' Nosh Raw Booster Sachet – Beauty Shortlist
2015 'Best Healthy Food Bar – Runner Up' Nosh Raw Energy Bar – Beauty Shortlist







London – DataArt has worked with homegrown radio station, UK Health Radio to upgrade their existing systems and website. Through DataArt's support, UK Health Radio now has the capacity to stream health advice and information to a much larger audience. With over twenty presenters, the station already attracts over 200,000 regular listeners and now hopes, with new technology provided by DataArt, to grow further.
DataArt Senior Vice President of Health Care and Life Sciences, Roman Chernyshev said:
"UK Health Radio has a very strong following and clearly gains great interest from a range of listeners. I admire the spirit of its founder, who began the station from nothing. We were please to help UK Health Radio by providing the station with the technology for streaming, collating and processing information on a much greater scale.
We are extremely pleased with the 'new look' UK Health Radio website and wish the station and Mr Ilgenfritz the best of luck in his mission."