Nature's Medicine for Modern Living – a people and plants dialogue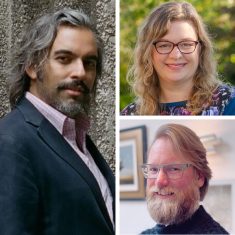 Kaveh Memari, Pamela Spence & Vincent Boon
Presenter
Kaveh Memari - Founder Kaveh credits his nomadic upbringing with his unique perspective on life. Fourteen schools in four countries enabled him to move across ideas, cultures and languages, which has served him to this day. A confessed heretic, where every opportunity is a work-in-progress, challenging the status quo in aid of people and planet, and unfettered love to create and invent. His driving force is to serve the human condition, to feel better and be the best self, a mission particularly relevant i
Welcome to nature's medicine for modern living – a people and plants dialogue, hosted by sofi.health.
Join us as we explore the ancient world of plant medicine and reimagine it for the connected age. Hear directly from our community of international Pioneers who are validating this new health paradigm and improving how they feel, sleep, and cope with daily stressors, naturally.
Episodes
Join the sofi team as we dive into the first Pioneer Programme discoveries, what makes our online community special and our incredible tech upgrade announcement.