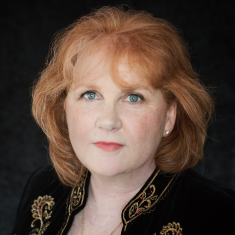 Presenter
Amanda Nelson is The Master Energist and multi-award winning International Therapist. Amanda specialises in improving the quality of all aspects that make up the Human Energy Field.
As a Lightworker Guardian, a Grid worker, Mentor and High Vibrational Guide, Amanda shines a light on all things relating to exploring the energetic realms. Her shows for UK Health radio are inspired by her understanding of the energy frequencies impacting each and every one of us. Listen to her shows every week if you'd like motivation and guidance on how you can improve energetic protection, connection, elevation and activation. Become the best version of yourself as a Be-ing of Consciousness.
Guest Presenter
My good friend Daisy Foss is a guest presenter on my show from time to time. Daisy is a Global Presenter and Healer. She has established her own healing practice, using compassion and humour to infuse you with highest vibrational Light. Daisy shares her wisdom and knowledge of Awakening as a Teacher and Healer.
Find out more about Daisy Foss, her Healing Therapies and her online Courses at
www.daisyfoss.com
Learn more on: