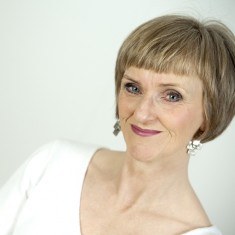 Are you searching for a new start after a loss? If so, in Janet's brand new broadcast, you will be inspired by honest, uplifting and heartening conversations with psychologists, grief counselors, scientists, Yoga experts, spiritualists and many more guests who will inspire living in your most challenging days.
Janet Jones is the founder of Happiness Millionaire, a personal development business helping others find wealth and inspiration in greater happiness.
Inspired by her journey of recovery after the suicide of her father, depression and divorce, Janet has been teaching time-tested happiness techniques and principles, through her book, online courses and weekend retreats. Her book has 5-star reviews on Amazon and in 2013; Janet won the Women Inspiring Women Award for best speaker/trainer.
Sadly, none of this could protect Janet from the tragic loss of her 22-year old son, Murray. In time, Janet would have to face learning to live happily again. Turning to her happiness principles for guidance, once more, Janet began her journey out of the darkness.
This tragedy led Janet on a fervent quest to discover more about living after loss. That was the seed of www.thegoodgriefconversation.com
Learn more on: