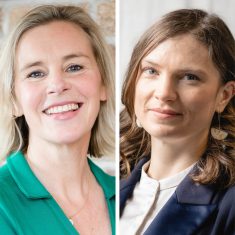 Global Health Charity Show featuring Unlimit Health presented by Dr Wendy E Harrison (CEO) & Dr Gabrielle Laing (Senior Policy Advisor: One Health)
Presenter
Dr Wendy E Harrison, Chief Executive Officer
Wendy trained and practised as a vet. She holds a PhD in clinical pharmacology and previously worked with NGOs who donated livestock to low-income countries. Wendy is skilled in comparative medicine and working across sectors. She has extensive leadership experience and has led the way on shaping Unlimit Health into what it is today.
Dr Gabrielle Laing, Senior Policy Advisor: One Health
Gabrielle is a practising vet and infectious disease epidemiologist. She started her career in mixed practice in Yorkshire before completing a PhD at Liverpool University looking at the health of working horses in Ethiopia. While completing her field work she became interested in the interdependency of animals and humans and the One Health approach. Moving into health policy she completed an internship with the Royal Society, before becoming assistant to Lord Trees as the only vet in Parliament.
If you would like more information on the Global Health Charity Show or would like to get in touch with organisations within the network, please email Action for Global Health's Digital Campaigns and Media Officer, Cameron Boyle: Cameron@actionforglobalhealth.org.uk
Learn more on: