FitLife – healthy mind & body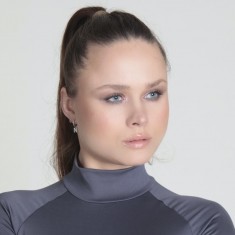 Natalia Kotowska
Presenter
Natalia Kotowska is a personal trainer, licensed boxing coach, dancer and model. As owner of the NK brand, she has developed her own approach to total wellness in both dance and fitness. She lives and teaches by the motto that a healthy mind and a healthy body go hand in hand. As a dance and sport graduate, Natalia educates and encourages men and women from all backgrounds and all levels to help them achieve their goals. She has taught dance and fitness at several institutions, studios and gyms including
Hello Everyone and welcome to my show – fitlife – healthy mind & body.
My name is Natalia Kotowska and I will be your host.
This is "UK Health Radio, the worlds no. 1 'Talk Health' radio"
With over 13 years of international experience in sport & fitness, years of Studies I would like to share my experience, knowledge and most importantly my endless love & passion for living a healthy lifestyle for my mental and physical wellbeing.
On this show we will be talking about fitness, sport, healthy living, nutrition, fitness fads and more.
We will be answering your questions, we will have quest speakers and what's the most important we will exercise together! Yes you heard me right – in every episode we will have a healthy doze of exercises that we will do together! So we wont just talk about the fit life we will actually experience the fit life together
Are you ready? Then let's go!
Episodes

Women's empowerment can be defined to promoting women's sense of self-worth, their ability to determine their own choices, and their right to influence social change for themselves and others